Join us in a happy dance as we celebrate the launch of products designed specifically for YOU: navigator extraordinaire of today's modern workplace!
The game that makes learning stick, allowing you to maximize your training investments!
(can we get a whoop whoop up in here?!)
---
Holding everyone as a leader, regardless of title, EVERYONE gets to expand their leadership range!
The bonus: relationships are deepened translating to greater inclusion and trust.
---

Centered on The Mindful Leadership Model,
players journey through the Mindful Leadership Model,
and respond to prompts like these:

And, if it ever feels like 'too much', we've got you covered
with our own version of "get out jail free" cards! 

You can step out, ask for help, or step in depending on the circumstance!
---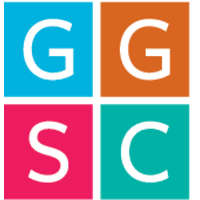 And, we take caring for ourselves and others even further. We are proud to partner with
 The Greater Good Science Center, whose work turns scientific research into stories, tips, and tools for a happier life and a more compassionate society. 
$3 from each game purchased support this work. 
Get even further in on the action via their highly-rated newsletter here.
Develop Emotional Intelligence through presence, authentic voice and courageous activation.